MA
PS
The Navajo Nation Boundary Map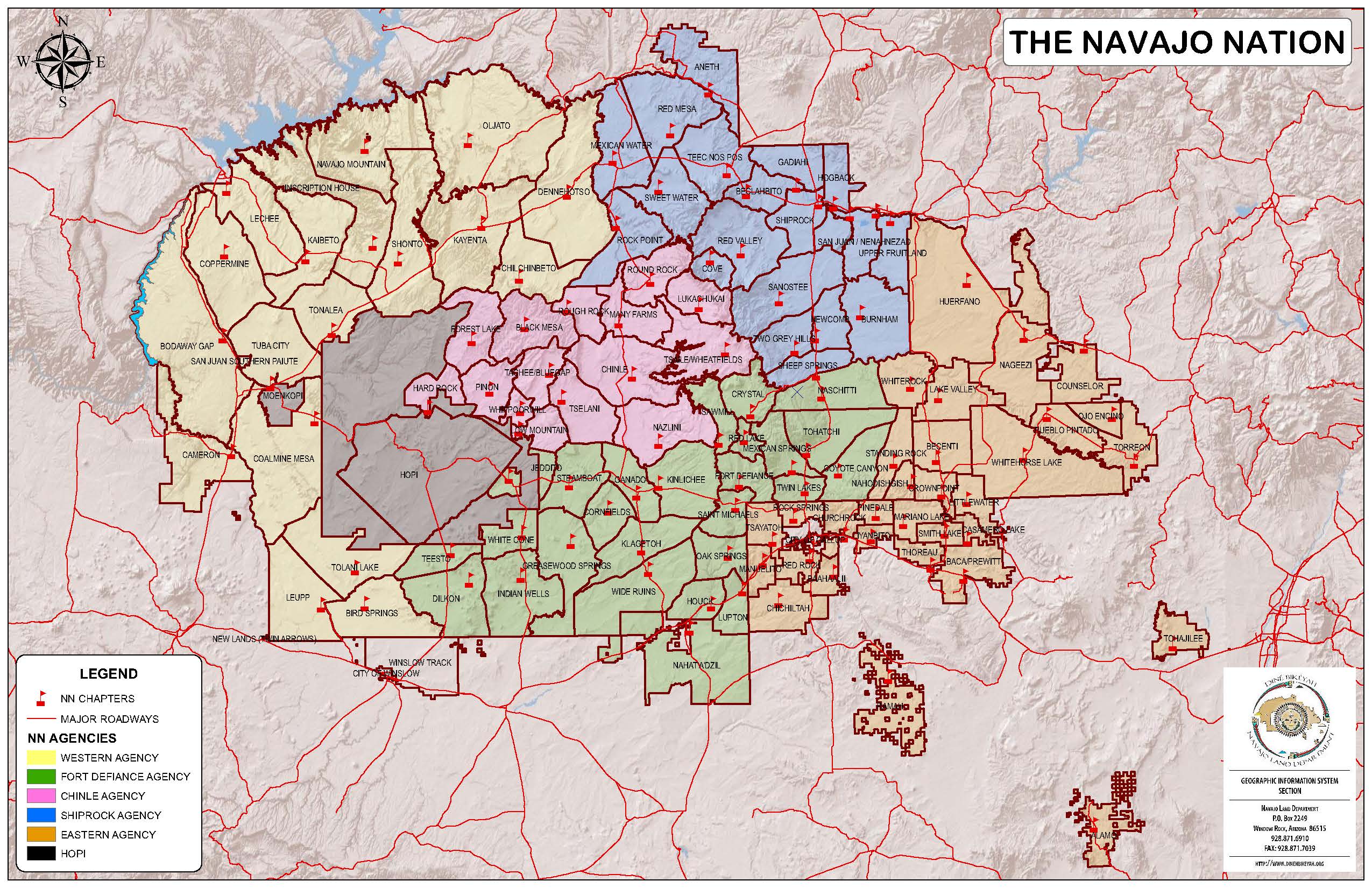 All maps can be made to your desired specifications from an 8.5"X11" sheet to a 52"X36" Land Map.
Listed above are some 8.5" X 11" Maps that are commonly requested. Most maps can be produced for you in a timely manner, depending on the information needed on the map. Pricing for Maps the can be found
here
.
To place an order, please fill out the
Map Request Form
which is a fillable PDF and can be e-mailed to
Byron Bitsoie, Sr.,
or faxed to (928) 871-7039. All map requests are to be prepaid before a map can be produced. If you need a quote, E-Mail or call (928) 871-7640.
We only provide Mapping Services - No GIS Data
Disclaimer: All map information provided is still under development but is made available to the requesting party for the purpose of identifying, displaying general information on land. No warranty, expressed or implied, is made by the Navajo Land Department as to the accuracy of this data, nor shall the fact of distribution constitute any such warranty, and no such responsibility is assumed by the Navajo Land Department in connection therewith.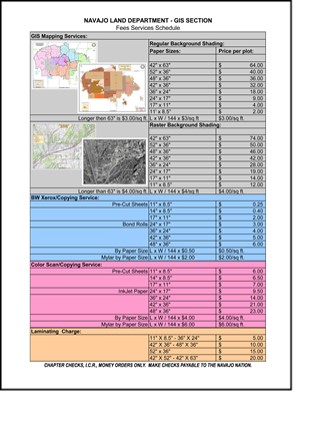 Land Department's Map Pricing Form
Click Here
to download.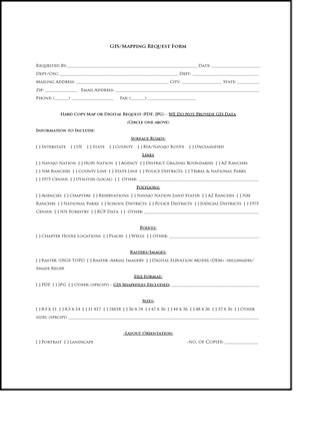 Map Request Form
Click Here
to download.